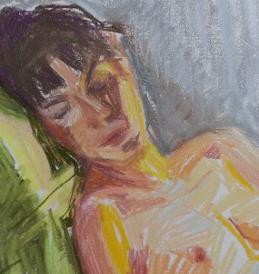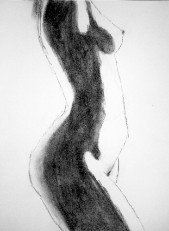 Figurative drawing can be a challenge! That's why I've developed a program that starts with the study of the figure and gently leads up to drawing a real life model. Instead of throwing you in the deep end, you get to learn essential skills and techniques first.
life drawing
The life drawing class explores a wide range of drawing styles (gestural to classical) and mediums (wet and dry) over a whole term. Develop your figurative drawing skills each week by studying proportion from projected still and moving images, then confidently apply what you've learned to a handful of life model sessions. In this small class you get expert 1:1 tuition plus an excellent view of the model.
On offer only four times per year (once per term), with a maximum of four places. If you miss out on the current term, be sure to sign up in advance for the next term as places fill fast. In the event that no-one signs up for the term, this class will default to $35 pay as you go lessons, working from still and moving images of nudes only, no live models.
Students under the age of 18 must have parent/guardian permission to attend the ilovedrawing life drawing class. A parent/guardian consent form can be downloaded here.
details
7-9 PM WED
$350 / whole term
see timetable for term dates
4 places only
beginner - advanced
bring A2 sketch paper & drawing materials
Book & pay here

"Lolly is one of the best drawing teachers in Australia. She knows how to get beginners drawing (that was me!) and progress experienced drawers in ways that suit them. I love the life drawing classes and always leave feeling I've dipped my toe in techniques that I could happily spend months experimenting with. The small classes offer a great mix of personal attention and letting you 'get on with it'. I can't recommend her highly enough." - Josephine 2018

gift voucher
Pre-pay an entire term and present an ilovedrawing gift voucher to your special someone. Send your request here.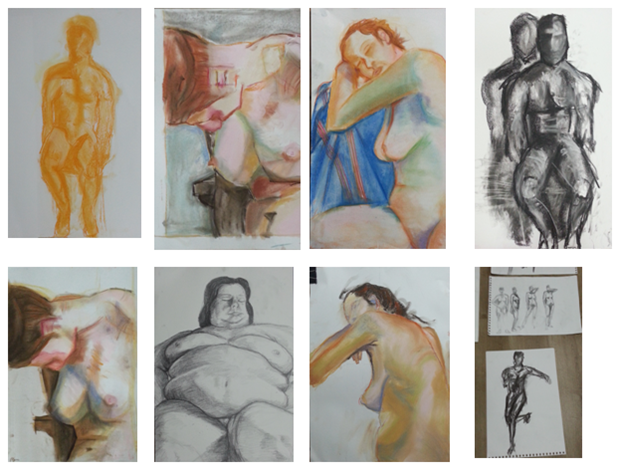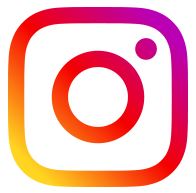 Follow us on instagram @ ilovedrawingau #ilovedrawingau #drawplaylove #drawingclassessydney